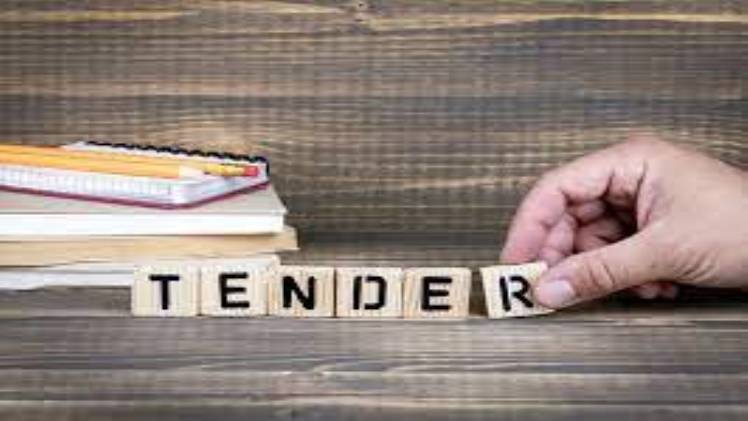 Public tenders or government procurement are various terms for the process through which government departments, agencies, or other public bodies request bids from private businesses or people to provide products or services to the government. By choosing the most competitive offer from a pool of possible suppliers, the bidding process is intended to guarantee that the government receives the most value for its money. Construction projects, supplies, equipment, and professional services like accounting, consulting, and legal services are just a few of the many commodities and services for which tenders may be released. Publication of a tender notice or request for proposal (RFP), evaluation of the bids received, and awarding of the contract to the successful bidder are the typical steps in the government tender process. To guarantee that the process is fair, open, and impartial, it is often subject to tight laws and regulations.
Government-sponsored etender
The term "etender" refers to the use of electronic platforms or online portals to speed up the process of public tenders or government procurement. Government organisations may electronically issue tender announcements, receive and assess offers, and award contracts thanks to etendering systems. etender may be used to speed up the procurement process, lower administrative expenses, and boost competitiveness. Additionally, it enables suppliers to view available tenders from any location in the world, expanding the pool of possible bids and fostering more competition. Government etender are frequently utilised for both small, low-value contracts as well as for big, complicated, or high-value contracts. Depending on the nature and complexity of the contract, electronic bidding, online auctions, or electronic reverse auctions may be used during the etendering process. The procurement process may be further streamlined and made more effective by the inclusion of extra features such as supplier registration, document management, and online communication capabilities that some etendering platforms may offer.
Procurement Portals for etender in India
There are several government etendering platforms in India. Here are a few of the more well-liked ones:
Government e-Marketplace (GeM) is a central government e-procurement site used by government organisations to purchase products and services. It was introduced in 2016 and is utilised by several government agencies, ministries, and non-profit organisations.
The National Informatics Centre (NIC) created the eProcurement System of NIC, an online platform for purchasing goods and services, for use by various state governments and union territories in India. It offers a safe and transparent platform for the purchase of commodities, labour, and services.
A number of central government organisations use the Central Public Procurement Portal (CPPP), which was created by the Ministry of Finance of the Government of India. It offers a platform with a single window for all procurement-related tasks.
Indian Railways e-Procurement System (IREPS) is a website that allows for the purchase of products, services, and construction projects. Various Indian Railways departments utilise it for purchasing purposes.
The Indian Armed Forces can purchase goods through the Defence Procurement Portal (DPP), which was created by the Ministry of Defence. It offers the Indian Army, Navy, and Air Force a secure platform for the acquisition of products and services.
To make the etendering process easier, these procurement portals provide a variety of capabilities, such as electronic bidding, online vendor registration, document management, and payment processing.
karnataka eproc: What is it?
The Indian government of Karnataka created the electronic procurement platform known as karnataka eproc, or KeP. It is a web-based platform that allows different government departments, organisations, and public sector organisations in Karnataka to purchase products, works, and services. karnataka eproc provides a clear, efficient, and user-friendly platform for the whole procurement process, from the creation of the bid through the contract awarding. The procurement process will be streamlined, transaction costs will be decreased, and more competition and openness will be encouraged. Online bid filing, online payment processing, and online document management are some of karnataka eproc's standout features. Government agencies can review the bids and electronically award contracts when vendors register and submit their bids online. Additionally, the platform offers real-time data access to procurement operations, facilitating enhanced monitoring and reporting. For the purchase of products, works, and services that exceed a specific value level, karnataka eproc is required for all government departments, agencies, and public sector enterprises in Karnataka. It is considered a model e-procurement platform in India, and has won several awards for its effectiveness and transparency. Finding karnataka eproc tenders can seem like a complicated task. Bidders can navigate user friendly sites like BidAssist to access all information in a simpler and easier manner. Simply head on to the karnataka eproc and find all the requirements.
How to win government etender?
Although winning a government etender might be difficult, the following basic advice can improve your chances of success:
Examine the tender paper in detail: Make sure you comprehend the requirements, specifications, and assessment criteria by thoroughly reading the tender document. Make a note of any questions or clarifications you have, and if required, ask for further information.
Emphasise your exclusive value proposition: Explicitly state what makes you stand out from the competition, such as your expertise, credentials, and affordable price. Focus on how your offer differs from the competition and how it complies with the specifications in the tender document.
Ensure that all of the information you offer is full, correct, and pertinent to the tender by giving thorough and accurate details. Make sure to include all necessary paperwork in the appropriate format.
Be aggressive: Since price is sometimes a deciding element in winning a government procurement, make sure your offer is aggressive. Be reasonable with your price and take into account any associated expenses.
Pay attention to quality: Winning a government procurement depends on a number of factors, including quality as well as pricing. Highlight your capacity to produce high-quality goods or services and offer documentation of your prior success with similar projects.
Bring your offer in on time: Make sure to submit your offer prior to the deadline and to include all necessary paperwork.
Be receptive: Be receptive to the procurement team's inquiries and keep lines of communication open at all times.
Keep in mind that winning a government etender may be a very competitive process, with several other bids potentially competing for the same contract. As a result, it's critical to present your finest self and guarantee that your offer is both competitive and in compliance with all tender document standards. For new bidders, this can seem like a daunting task. No worries. Bidders can simply head on to portals like BidAssist which highlights all the essential etender and all the requisite information related to them in an user friendly manner.
Conclusion
In conclusion, government etender are online-publicized procurement opportunities that provide companies of all sizes an equal opportunity to compete for government contracts. It's crucial to carefully read the tender text, emphasise your special value proposition, give detailed and correct information, be competitive with price, prioritise quality, submit your proposal on time, and be accessible to any inquiries or concerns if you want to win a government etender. Following these recommendations will help businesses enhance their chances of success and land lucrative contracts with government agencies. Winning a government etender can be a difficult procedure.